Introduction: What is a 10G Network Switch and How Does it Improve Your Business?
In today's world, businesses are highly dependent on their networks for communication, data transfer, and access to the internet. A 10G network switch is a device that helps connect multiple devices in a network, providing faster and more reliable data transfer rates. With the increasing amount of data that businesses need to handle, upgrading to a 10G network switch can significantly improve performance and productivity. In this article, we will explore how 10G network switches work and how they can improve your business performance.
Understanding the Benefits of Using a 10G Network Switch in Your Business
One of the most significant benefits of using a 10G network switch is the enhanced performance it provides. A 10G switch offers faster data transfer rates, which means your business can transfer large files and data sets more quickly. This is particularly important for businesses that handle large amounts of data, such as those in the finance, healthcare, and scientific research industries. The faster data transfer rate also means that your employees can work more efficiently, resulting in increased productivity and ultimately, better business performance.
So how does switching work on networks? In a traditional network, data is sent from one device to another through a single connection, creating a bottleneck that slows down data transfer rates. A 10G network switch, on the other hand, allows multiple devices to communicate with each other simultaneously, bypassing the bottleneck and increasing data transfer rates.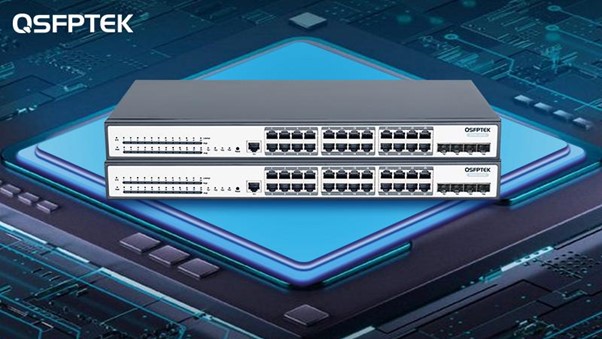 Another advantage of using a 10G network switch is cost-effectiveness. While 10G switches were once considered expensive, their prices have significantly dropped in recent years, making them more accessible for small and medium-sized businesses. Additionally, the cost savings that come from improved productivity and reduced network downtime make investing in a 10G switch a wise business decision.
How to Choose the Right Network Switch for Your Business Needs
When selecting a 10G network switch for your business, there are several factors to consider. Budget is always a consideration, and while 10G switches are more affordable than in the past, they can still be expensive. It's essential to select a switch that meets your business's current needs while also being scalable for future growth. The scalability of the switch is particularly important if your business is planning to expand or increase its data needs in the future.
Features and specifications are also important considerations. Managed switches offer more features and control over the network, while unmanaged switches are simpler and more straightforward. Managed switches allow you to configure advanced settings such as virtual LANs (VLANs) and Quality of Service (QoS), which can help you prioritize traffic and ensure that critical data gets through first. If you have a dedicated IT team or outsourced IT support, a managed switch may be the best choice for your business.
On the other hand, unmanaged switches are plug-and-play devices that require no configuration. These switches are ideal for small businesses that do not have an IT department and need a straightforward solution to connect devices to their network. Unmanaged switches are typically less expensive than managed switches, making them a more budget-friendly option for small businesses.
Power over Ethernet (PoE) switches are ideal for businesses that need to power devices such as IP phones, wireless access points, and security cameras through the network cable. PoE switches eliminate the need for separate power sources, which can simplify installation and reduce costs. PoE switches are available in both managed and unmanaged varieties, allowing you to choose the one that best fits your business needs.
Data center switches are designed for high-density data centers and offer features such as high port density, low latency, and advanced security features. These switches are more expensive than other types of switches but are essential for businesses that need to handle large amounts of data and require high network performance.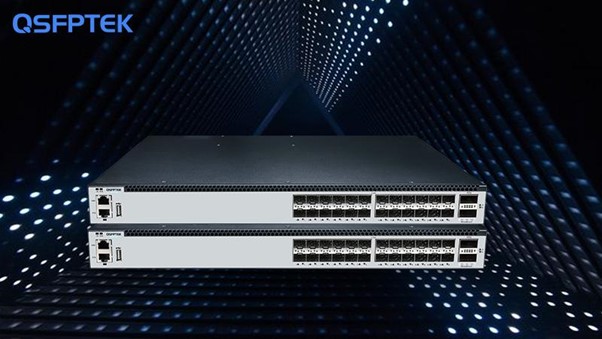 Common Misconceptions About 10G Network Switches and Why They Are Not True
There are several common misconceptions about 10G network switches that may deter businesses from investing in them. One of the most common misconceptions is that 10G switches need to be compatible with existing network infrastructure. While this may have been true in the past, modern 10G switches are designed to work with existing network infrastructure, making them a viable option for most businesses.
Another misconception is that setting up and configuring 10G switches is difficult. While it's true that managed switches can be more complex than unmanaged switches, most manufacturers provide comprehensive documentation and support to help you set up and configure your switch. Additionally, many managed switches come with user-friendly software that makes configuring the switch relatively straightforward.
Finally, there is a misconception that upgrading to a 10G network is prohibitively expensive. While it's true that 10G switches are more expensive than standard switches, their prices have significantly dropped in recent years, making them more accessible for small and medium-sized businesses. Additionally, the benefits of improved network performance and increased productivity can offset the cost of upgrading to a 10G network.
Conclusion: Why 10G Network Switches are Essential for Your Business and How to Implement Them
Upgrading to a 10G network switch can significantly improve your business's performance and productivity by providing faster and more reliable data transfer rates. When selecting a 10G network switch for your business, it's important to consider factors such as budget, scalability, and features and specifications. Whether you choose a managed or unmanaged switch, a PoE switch, or a data center switch, upgrading to a 10G network can help your business handle large amounts of data, prioritize critical traffic, and reduce the network. If you want to know more, please contact QSFPTEK via [email protected]