Paraphrasing can be very useful for writers in different situations. Although most people think of paraphrasing to be something unethical (due to the fact that it is used by students to churn out copies of assignments and essays), there are actually a lot of clean and ethical uses that it can be put to as well.
However, for paraphrasing to be done properly and thoroughly, there are a lot of different pointers and aspects that have to be kept in mind.
In this post, we are going to be looking at five ways in which you can paraphrase a piece of content effectively.
What is Paraphrasing?
Before we get to discussing the five ways to paraphrase effectively, let's first take a look at what this process is and how it works.
Paraphrasing can be defined as the process in which a piece of content is rewritten in such a way that it is differently worded than the original version but it has the same meaning.
Often times, paraphrasing is done to write a piece of content with better clarity. If, for example, a piece of content is not properly explaining the idea or concept, it can be reworded so that it can be better understood.
5 Ways to Paraphrase Effectively
Now that we're clear about what paraphrasing is, let's move ahead to discuss some ways in which you can do it properly.
1. Replacing Specific Words with Synonyms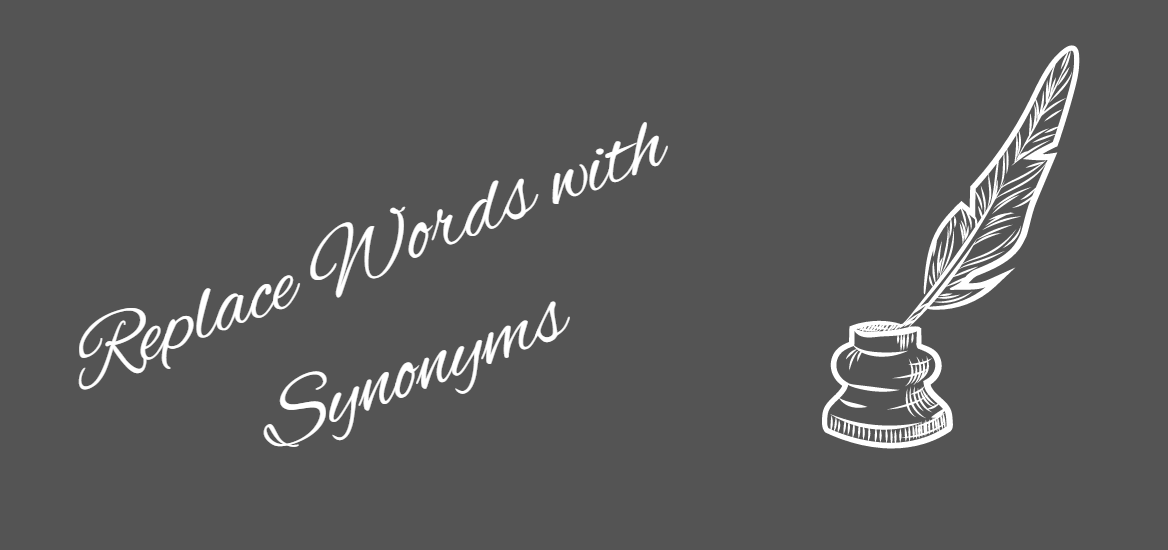 This is the most basic and 'light' level of paraphrasing that you can do.
Essentially, in this paraphrasing technique, all you have to do is take specific words in the text, and replace them with suitable synonyms.
The synonyms that you choose for replacing the original words should be such that they should not affect the initial context or intent.
Let's understand this with an example. Here is a random sentence:
The computer was running the file in the background.
Now, if this sort of sentence is mixed with non-contextual synonyms, this is what the paraphrased version will look like:
The computer was sprinting the binder in the backcloth.
Technically, all three replacements are synonyms of the original words. However, since they don't match the context, the result looks abysmal.
This sort of paraphrasing is suitable for situations where the writer does not need to convey the impression that the paraphrased content is uniquely written.
In other words, doing this sort of synonym-shuffling can be useful for writers who want to paraphrase their own content, or when they don't have to worry about passing the paraphrased content off as their own.
2. Alter Sentence Sequence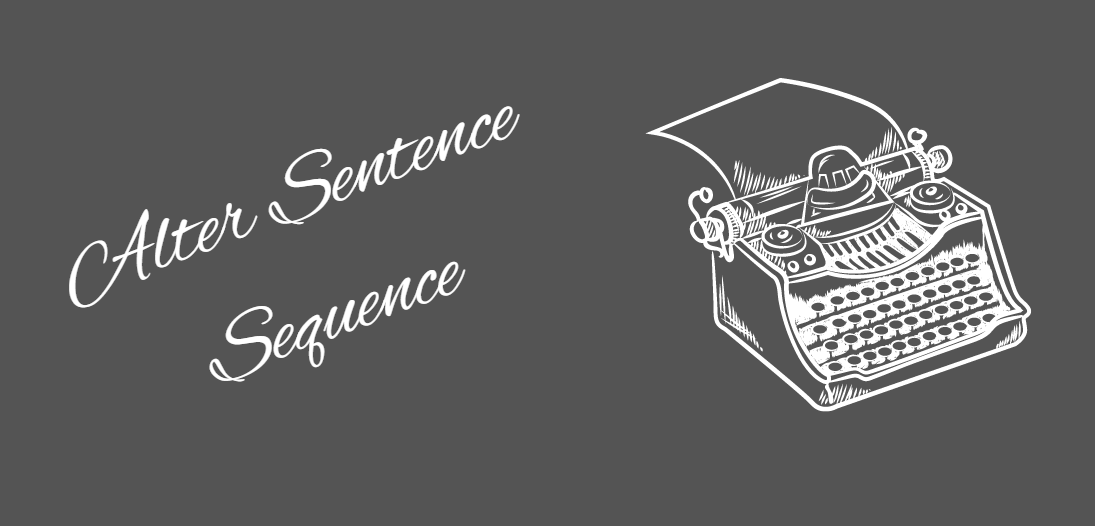 This is also a good way to paraphrase effectively. Mind you, when we say 'alter sentence sequence', we don't mean that you should only alter the sequences and then be done with it. That won't actually be paraphrasing since the original words will be the same.
What you should do here is that while you are replacing the words in the original text with their synonyms, you should also incorporate this step in the process to make it thoroughly done.
Essentially, when you want to change the sentence sequence, you have to be very careful that you don't affect the changes at such a place in the text that it (the text) stops making sense.
Rather, you should only change the positions of those sentences that can make sense regardless of where they are placed.
Let's understand this one with an example as well before moving on.
Here is a random passage:
John was feeling shaky. His wallet dropped from his hand. Then he fainted.
Now, if the sequence of the sentences of this passage was to be altered haphazardly, it would look something like this:
Then he fainted. His wallet dropped from his hand. John was feeling shaky.
…and this doesn't make sense at all. However, if were to be a little smart with the sequence alteration, we could get something like this:
John was feeling shaky. Then he fainted. His wallet dropped from his hand.
This version makes sense, and it also has the sentences shuffled.
3. Switch from Active Voice to Passive Voice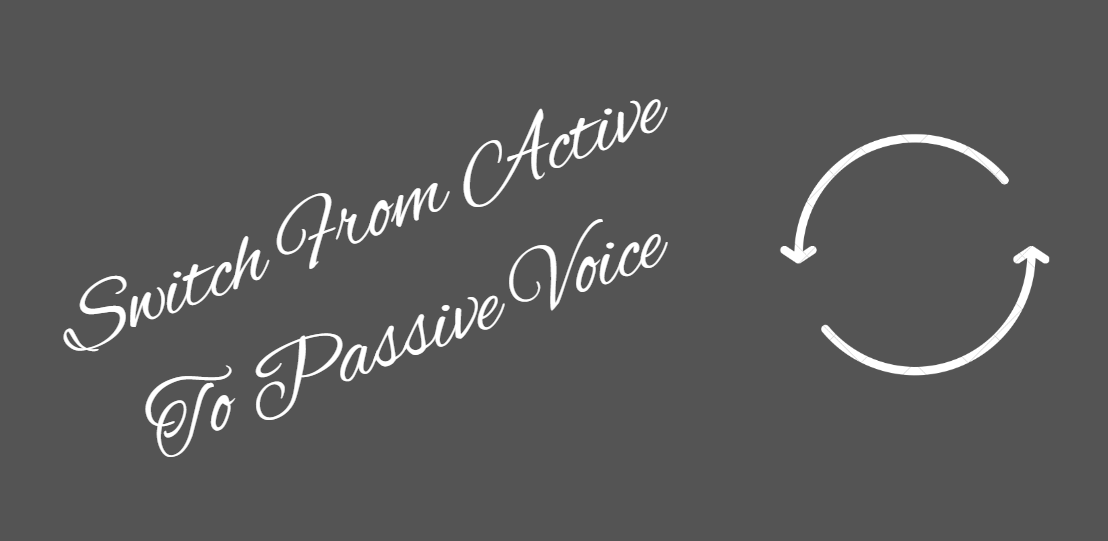 This is yet another technique that you can apply to effectively paraphrase a piece of content.
Changing the voice of the text can bring out a lot of change in its form and overall appearance. And if you happen to add some synonyms and change the voice as well, you can easily pull off a thorough paraphrasing job.
Like with the other techniques that we've mentioned, let's understand this one also with an example.
So, here is a passage that is written completely in active voice.
John dropped the cooking pot. He spilled the food on the floor. His father then scolded him.
Now, if we wanted to change all these sentences to passive voice, it would look like this:
The cooking pot was dropped by John. The food was spilled on the floor by John. He was then scolded by his father.
One thing you may have noticed in these two versions is that the text written in passive voice is considerably longer.
This helps us understand another benefit and use of this type of paraphrasing.
If, suppose, you've written something consisting of about 2,400 words and you want to increase it to 2,500, you can simply try this technique out on some sentences. In other words, it can be used to extend the word count.
4. Break or Merge Sentences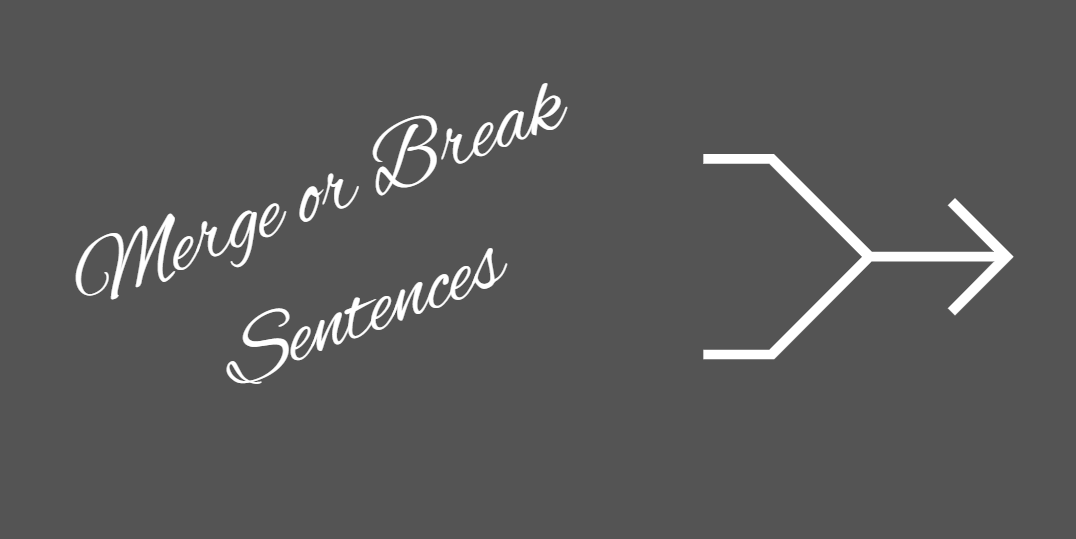 Apart from shuffling the sequences of the sentences and changing the voices from active to passive (or vice versa), there is yet another step that you can take to effectively paraphrase some content.
Breaking or merging the sentences can help to make the paraphrased content look even more different from the original passage. For example, if the original passage consists of one big sentence, you could break it up into just three lines. That way, the look and flow of the paraphrased content will change.
Here is an example of how you can break sentences:
Original Passage: John went near his car, just to find that the headlight was broken and a donkey was standing sheepishly in front of it. He didn't have to guess a lot to realize who the culprit was.
Sentences Break Technique Applied: John went near his car. He found that the headlight was broken. A donkey was standing sheepishly in front of it. He didn't have to guess a lot. He realized who the culprit was.
As was the case with the previous two techniques that we've mentioned just now, breaking or merging sentences alone will not do anything. This will not count as paraphrasing. But, for example, if you were to synonymize the passage and break/merge the sentences, then it would look effectively paraphrased.
5. Use a Paraphrasing Tool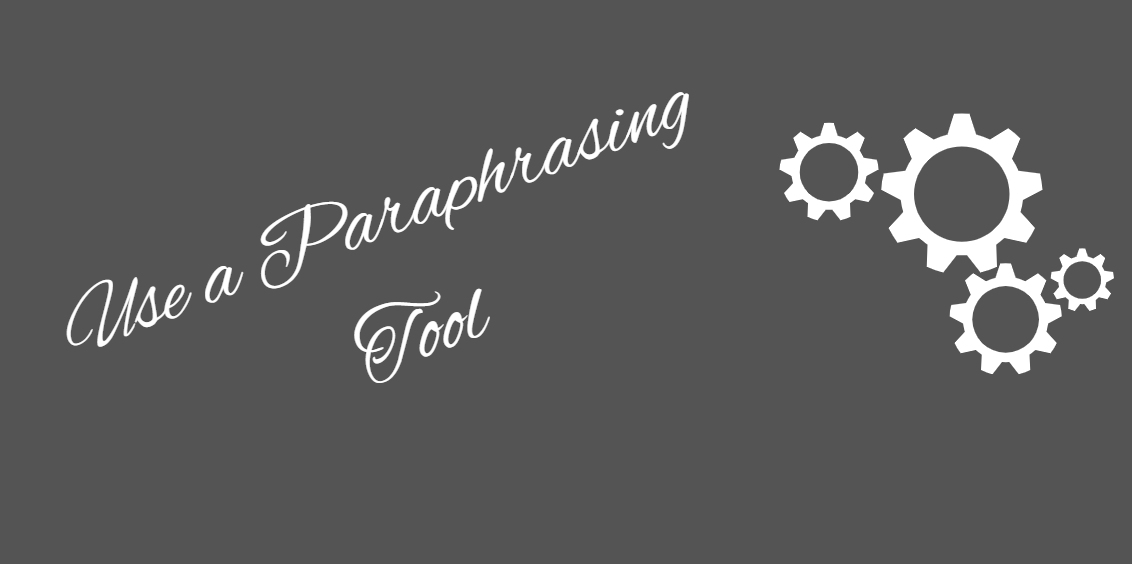 While the techniques that we've discussed above are great and all, they are a tad time-taking. Since all four of the above-mentioned techniques have to be applied in manual paraphrasing, it means that you'll have to spend some time in order to properly paraphrase the content.
As compared to that, there is a much quicker and easier way for you to effectively paraphrase content. And that is to simply use a paraphrasing tool.
An online sentence rephraser use AI based algorithm that works to understand the entered content and make changes in it while retaining the original meaning and context. In other words, good rephraser can do the same thing as a human paraphraser…just a lot more quickly.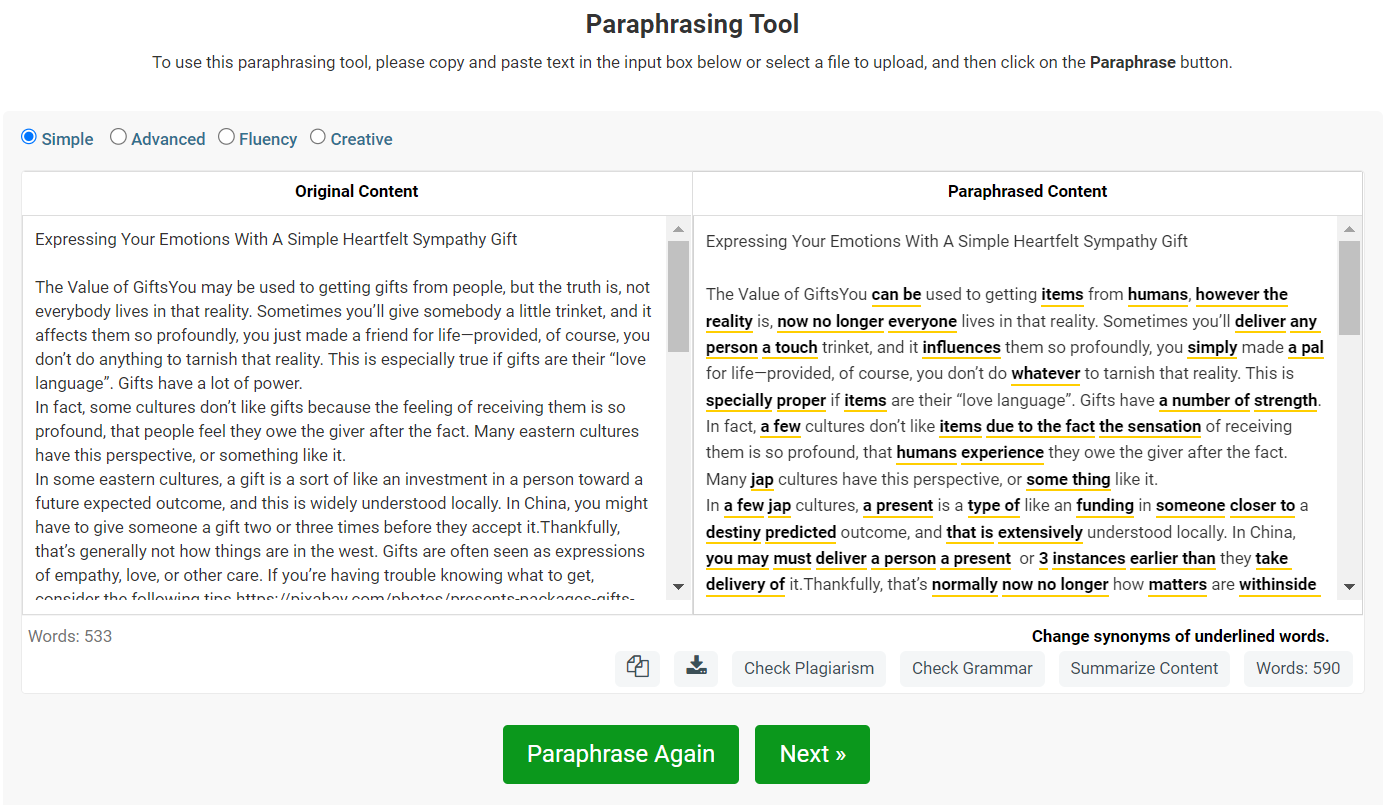 However, there are a lot of paraphrasers available nowadays. And most of them are not very good or worth using. A good rephraser needs to be equipped with the proper AI and machine learning algorithms so that it can understand the given content. Without this, the paraphraser will just make random and nonsensical changes.
These types of paraphrasers i.e., the good kind, are quite rare. So, for your edification, we're going to mention one such tool that you can easily and readily use for your paraphrasing needs.
Conclusion
Paraphrasing can be very useful for writers. However, if you want to get the most out of your paraphrasing efforts, you have to be proper and thorough about it.
In this post, we looked at some ways and techniques that you can follow to effectively paraphrase content.
If following the given steps and techniques seem too arduous, you can make things easier by opting for a tool instead.