Google Review

( 300+)
CEHv11 Exam Passed

( 100+)
Job Placed

( 70+)
Course Hightlights

( 20+)
Development Courses
IEMLabs offers a variety of development courses to help improve your skills and knowledge in various areas. Whether you're looking to improve your programming skills, learn new technologies, or simply want to stay up-to-date on industry trends, IEMLabs has a course for you. By learning the fundamentals of Web Development, students will gain qualitative knowledge and competitive advantage to work on these areas in the real world. Students will be able to do both front-end and back-end development for any fully functional website after completing this course. Professionals with several years of experience in this field will provide training.
Course Hightlights
Get certified course from our expert, professional trainers
Personal Skill
Development


Skilled & Expert
Faculties

Interactive
Study Materials

Merit Related
Scholarship
Campus Ambassador
Program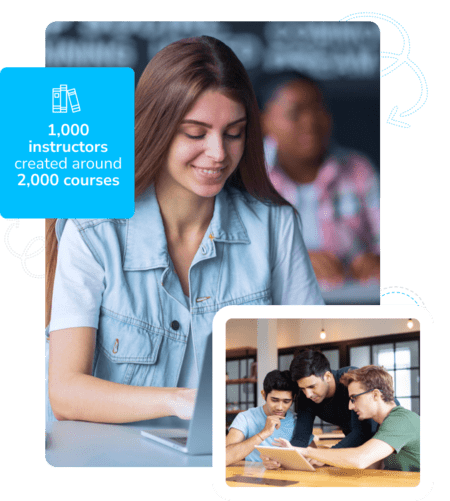 Why IEMLabs?
We at IEMLabs aim towards providing quality training and hands-on practical experience to our students so them be able to grasp the concepts and become ready to face the challenges which they might face in their careers. We aim at imparting knowledge to the students and helping them to build a career in their field of interest.
  Quality Training accompanied by Live Practical Session
  Individual guidance to help you understand the course modules
  100% Money back if you are not satisfied (T&C Apply)
  100% Lab Assistance for job placement and internship opportunities at the government agency.
Students Enrolled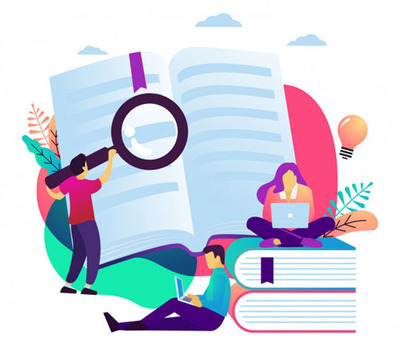 Students Certified

Security Audits

Compliance Audits

Softwares
Course Listing
IEMLabs offer some popular certified programming courses. From school level to tech students can take these courses as per interest. Get industry-ready for the role of a software developer executive by learning these certified courses.
Upcoming Batch Schedule
Diploma in Cyber Security

Cybercrimes are also getting more and more common in our daily lives as information technology advances globally. Companies are working with cybersecurity professionals to make their infrastructure more secure in an effort to avoid this. As a result, cyber security is becoming more and more significant in today's environment.This Diploma Course in Cyber Security | DCS from IEMLabs is offered to you as a result. You'll know everything there is to know about Python programming, networking, web development, ethical hacking, network penetration testing, and web application penetration testing at the end of this course.

Time : 2pm-4pm ( Saturday & Sunday )

Starting Date : 2023-08-10

Certified Full Stack Web Developer

A web developer who works on both the front end and back end of a website is known as a full stack developer. There is a huge need for Full Stack Web Developers in many of the international corporations that we encounter. Any company's website can be thought of as its public face, so it is up to the developer to create a website that is optimized. The students in this web development course will learn the principles of web development from scratch, giving them a qualitative understanding and competitive advantage to work on these areas in the real world. Students will be able to develop both the front end and the back end of any fully functional website by the end of this course. Industry experts with years of experience in this subject will provide the training.

Time : 2PM- 4PM ( Saturday & Sunday )

Starting Date : 2023-08-10
Download Free Courseware
EC-Council Essential Series Courseware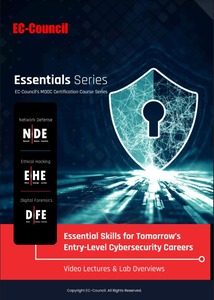 The Essential Series offered by EC-Council includes a range of courses that are designed to provide individuals with fundamental knowledge and skills in the field of cybersecurity.
What Our Students Say
"IEMLabs gives cybersecurity students a significant advantage. The teachers are also very kind to the students and create a pleasant environment for them."

Vishal Yerekar
Student

"I signed up for an IEMLabs Kotlin app development course. The course had been meticulously constructed. Anubhab Sir was a fantastic teacher."

Paramjit Singh
Student

"It's an excellent place to learn about network security. The NPT course has proven to be really valuable. I am a college student, and it has greatly benefited me in developing this new skill and applying it to a variety of activities."

Puja Saxena
Student

"Throughout my Machine Learning with Python direction session, I had a incredible mastering experience. IEMLabs' school is most of the best, and that they train the whole lot from the floor up."

Jasveer singh
Student

"I learned a lot about ethical hacking, vulnerabilities, and penetration testing from day one. All of this was due to the support of the excellent teachers at IEMLabs. The learning environment at IEMLabs is excellent and all the instructors are warm and welcoming."

VISHWAJEET SHIVANKAR
Student

"It offers an excellent environment for academic progress as well as the acquisition of new skills and technology. I completed my JAVA training. It seemed far too good to be true. I plan to take the PYTHON class. I wholeheartedly recommend it."

Kavita pareek
Student

"I had a great time studying at IEMLabs. All teachers are very competent and experienced in this area. The teachers have been and are a great help to me throughout the process. I recommend everyone to participate in IEMLabs."

Pinky Singh
Student

"One of the best cybersecurity training colleges. I would advise any student interested in taking a course at IEMLabs to do so."

Ganesh Lokhande
Student
Copyright @2022 IEMLabs. All Rights Reserved