Security is a critical aspect of any business, and most importantly, any service such as healthcare. Thus, healthcare security is a constant concern for the management, administrators, and other employees.
The purpose of healthcare security is to protect healthcare facilities against a variety of threats. Healthcare security plays a major role in speeding up the patient care process and helping ensure that patients are safe from harm or threat from outside sources.
The healthcare industry has several challenges, including rising costs, cyber attacks, and hackers exploiting personal information. Additionally, these challenges have increased the risk of data breaches, thefts, and losses, which may affect patient records.
Healthcare organizations need adequate security measures to protect their patients' identities and business interests. But how? Let's find out.
How to Implement Healthcare Security
1. Educate Healthcare Staff
Hospitals must be able to identify and protect their most critical assets, including humans. Security training is critical to ensuring that all employees understand the importance of security and how to prevent unauthorized access to their systems. This can be done through an online course or an in-person session. Staff members can also learn about new threats and vulnerabilities through regular security awareness training. Ensure staff members understand the consequences of misplacing or losing credentials.
2. Control Access to Data and Applications
Restricting users' access to data and the payment management system is important. The more restricted the access, the safer your clinic software will be. This can be done by limiting what users can do with the system. You can also require users to have passwords or other authentication methods that only they know.
Access restrictions require user authentication to ensure that only authorized users can access protected data. Implement two or more validation methods, including passwords and biometrics, so users can confirm that they are authorized to access data and applications.
3. Using a Secure Clinics Software or Patient Management System
Healthcare facilities must have the proper clinic software security installed. This will safeguard your patients from the dangers associated with data threats. But how can clinic software or patient management systems do that?
Clinic software can help protect healthcare security by providing access control and data encryption. These will make it much harder for hackers to breach your firewall and get to your data. These software programs will also take note of the logs, providing easier backtracking in the event of successful breaches. In general, these features will help keep your data safe while allowing you to efficiently manage your clinic's operations.
4. Implement Data Usage Controls
One of the most effective security measures is enabling data usage controls. Using these limits, anyone accessing your patient management system outside your network will receive an error message if they try to send or receive data from that IP address. This also allows you to control what types of file transfers can be made by employees and others authorized to use your system.
5. Use of Logs and Monitoring
You should log all the activities of your users. This includes all their actions on your clinic software, from entering patient information to submitting claims. You should also monitor the number of times patients enter data incorrectly or don't submit claims. In addition, you should be able to see when your employees change forms or reports.
Audit logs are beneficial for identifying potential concerns and strengthening preventive measures when used for auditing. Healthcare facilities can identify specific entry points, determine the root cause, and assess the damage when an incident occurs using an audit trail.
6. Encrypt Both Resting and Transiting Data
You must know how to encrypt patient management data at rest and in transit to protect your healthcare security.
Healthcare providers and business partners should encrypt data during transit and at rest so attackers will have more difficulty analyzing patient information if they gain access to the data.
Providers and business associates must determine what encryption methods and other measures are necessary or appropriate for their workflow and different needs. HIPAA does not specifically require data encryption, but the regulation recommends it.
7. Maintain Regular Risk Assessments
Regular risk assessments are vital for identifying potential threats to protected health information. Data breaches can be expensive, so knowing before they happen is important.
Various businesses and software for healthcare can assist in healthcare security preparation.
It may be as simple as identifying vulnerabilities in email access or internet connections or as complicated as assessing your clinic's overall security. To meet the specific criteria of HIPAA's Omnibus Rule, these risk evaluations must extend to business associates and software providers.
Importance of Clinic Software: Rules for HIPAA Privacy and Security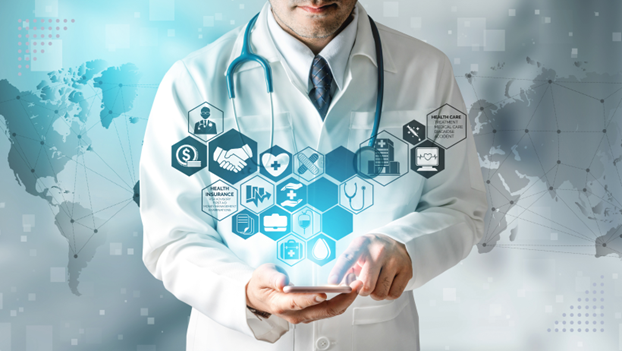 The HIPAA regulations have the greatest impact on healthcare providers in the United States, despite other laws such as the GDPR. Healthcare providers and business partners must ensure they are up-to-date on the latest regulations and choose vendors and business associates who also comply. Two key aspects of HIPAA protect healthcare information:
The HIPAA Security Regulation protects HIPAA-covered entities' electronic personal health information generation, usage, receipt, and maintenance. This includes ensuring that the information is not compromised in any way. The Security Regulation includes administrative, physical, and technical safeguards for protecting individual health information.
The HIPAA Privacy Regulation protects medical records, insurance, and insurance information. Without patient consent, information cannot be shared, used, or used without their consent.
The HIPAA Privacy Regulation focuses on operations. It prevents healthcare practitioners and business associates from exploiting patients' protected health information (PHI) without consent. It also restricts third-party disclosure without patient consent. The HIPAA Security Rule emphasizes technological security for personal health data. It also sets criteria for protecting health data to ensure accuracy and privacy.
Conclusion
Healthcare is a vital part of our society, and everyone should be able to access it. Healthcare security is a critical component of any healthcare organization's security plan.
Healthcare organizations need to be able to comply with HIPAA regulations, maintain patient data privacy and protect their networks from malicious attacks. Hospitals need to implement strong security measures to protect patients' health.
FAQs
What is a healthcare security assessment?
A healthcare security assessment is a process that helps you determine how vulnerable your health records are to attack. It looks at the security controls in place today, identifies gaps and potential vulnerabilities, and recommends improvements to strengthen your defenses against data breaches. This could have severe consequences for your healthcare facilities, their employees, and those using their services.
What are some of the benefits of ensuring that data is secure?
Data is a valuable asset that each business develops, acquires, stores, and exchanges. A corporation can prevent financial loss, damage to its reputation, loss of consumer trust, and deterioration of its brand by guarding against internal or external corruption and unauthorized access.
What are some examples of data security?
Backups, data masking, and data deletion are a few examples of data security technology. Encryption is a crucial component of data protection technology. This process encrypts digital data, software, hardware, and hard drives, making them unreadable to unauthorized users and hackers.